Audi's next top model brings all the muscle without losing any of the luxuries. It's a supercar that combines the genes of a high-performance RS model with the practicality of an SUV packed in the dynamic design of an Audi coupe. Introducing the 2021 Audi RS Q8.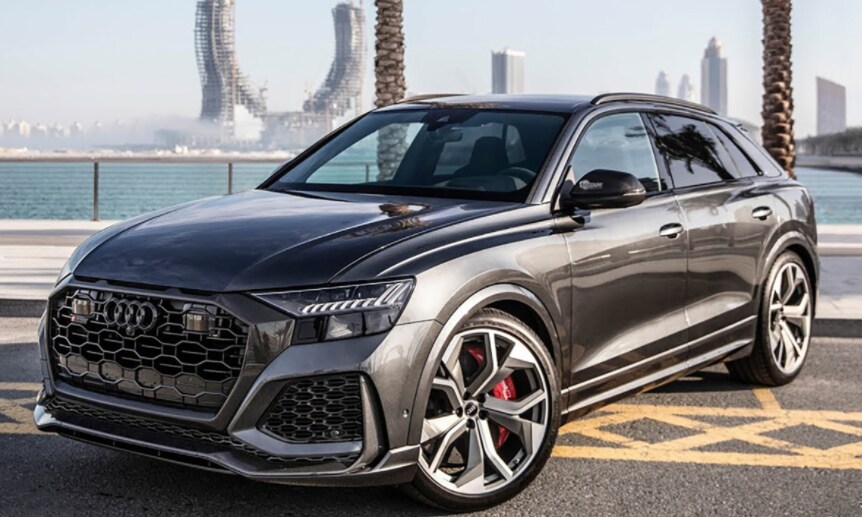 The RS Q8 is a study in the subtlety of extremes. It's mechanized to achieve motorsport performance levels but sculpted for mainstream usage. Its turbocharged engine delivers the horsepower to become the fastest production SUV to lap the renowned Nürburgring racetrack, while its wheel-selective torque provides a solid grip of stability as you drive slippery wintery roads. And although it's at home in your daily drive, it has the power to accelerate from 0-100 km/h in 3.8 seconds and boasts a top speed of 250 km/h.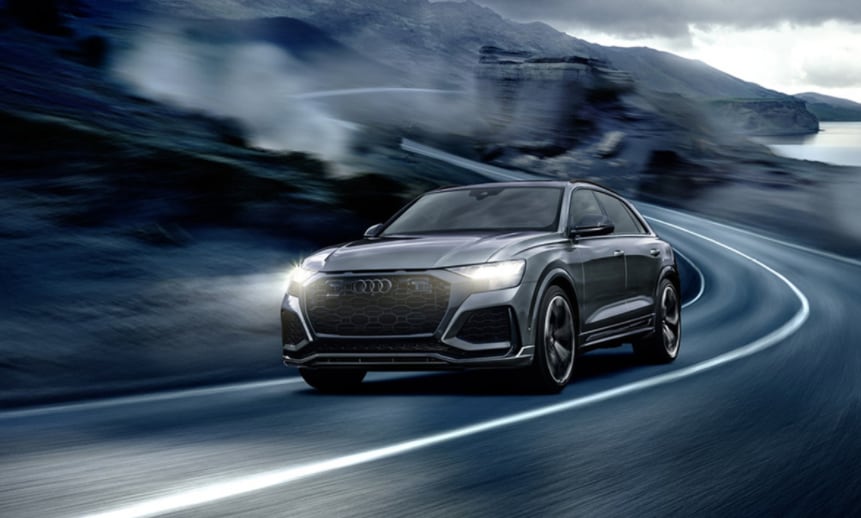 The rear wheels offer an astounding 5 degrees of variation through the standard four-wheel steering which gives the RS Q8 plenty of maneuverability in any driving environment. Plus, eight different driving modes give the driver the opportunity to make every commute a unique event.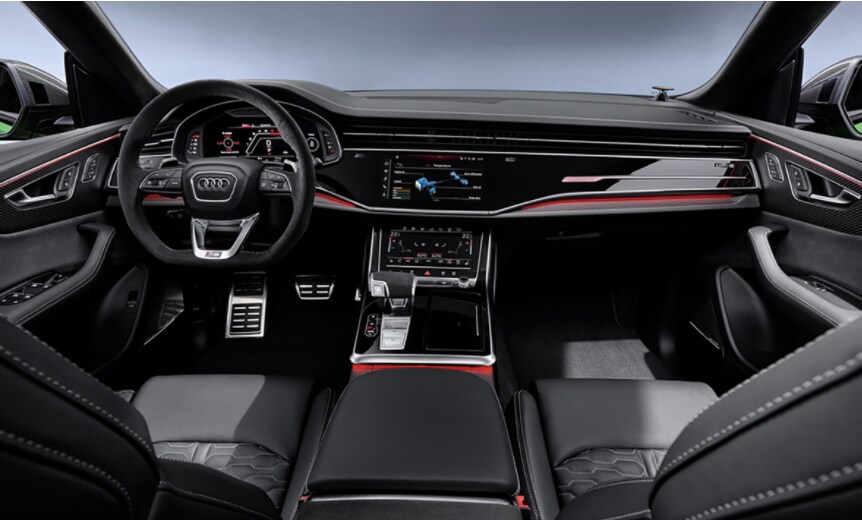 On the interior, the RS Q8 further dances in the extremes. Luxury is at your fingertips at every turn. The standard equipped ventilated RS sport Valcona leather seats come with "RS" honeycomb stitching and the perforated, heated RS sport leather steering wheel features large RS aluminum shift paddles. The sliding three-seat rear bench comes standard and the spacious luggage compartment under the rear hatch holds up to 60.7 cubic feet.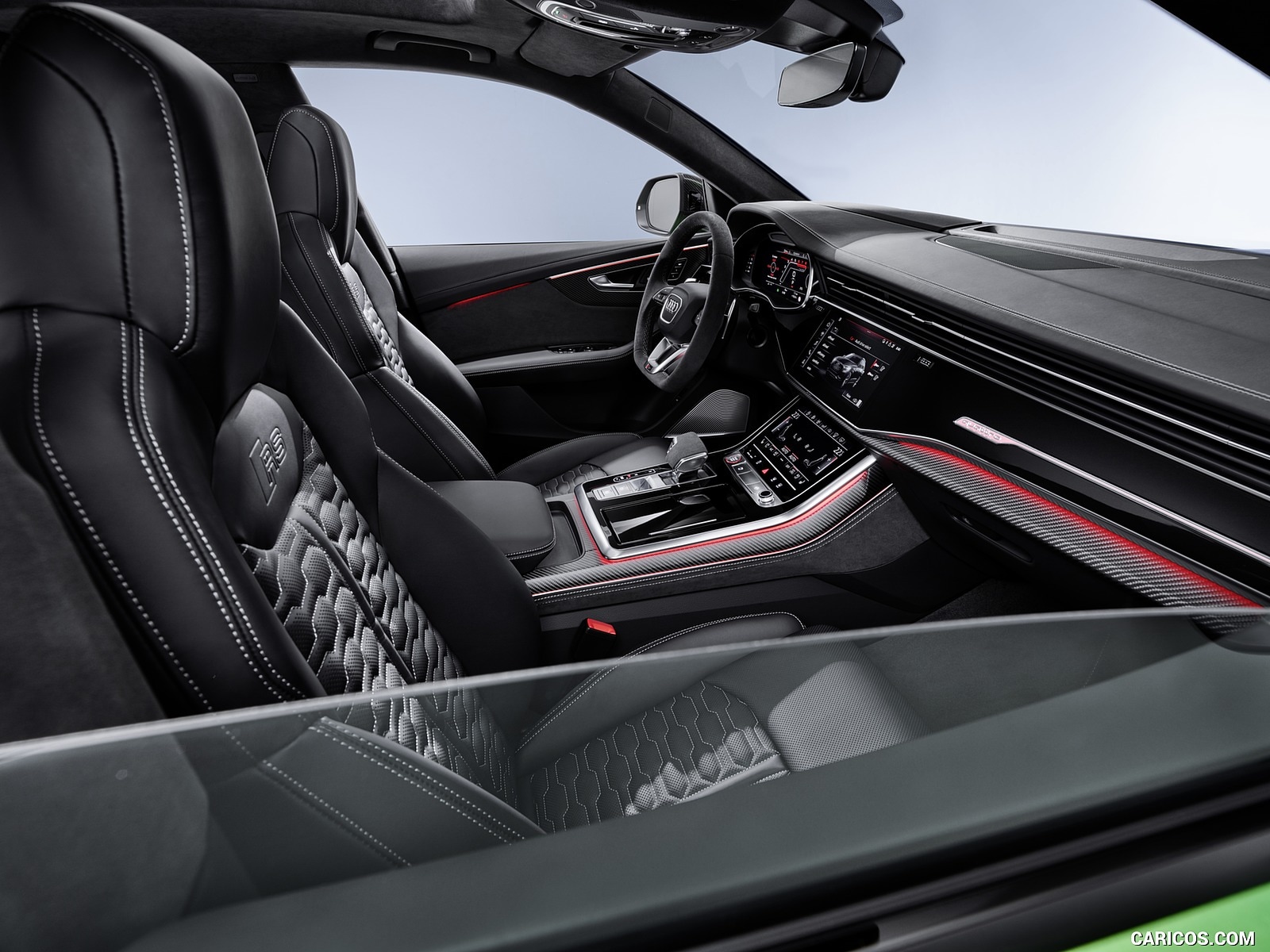 The 2021 Audi RS Q8 offers a comprehensive suite of adaptive and intuitive driver assistance systems that keep the driver aware and safe. The central element in the virtual cockpit is the MMI touch response system which displays key information and can be customized to present lap times, acceleration and g forces. With its black-panel anti-glare look, the display effectively dissolves into a large, black surface when switched off. Standard Audi Connect also gives the driver valuable time back, relieves mental strain, and enables a relaxed and -above all- safe driving experience.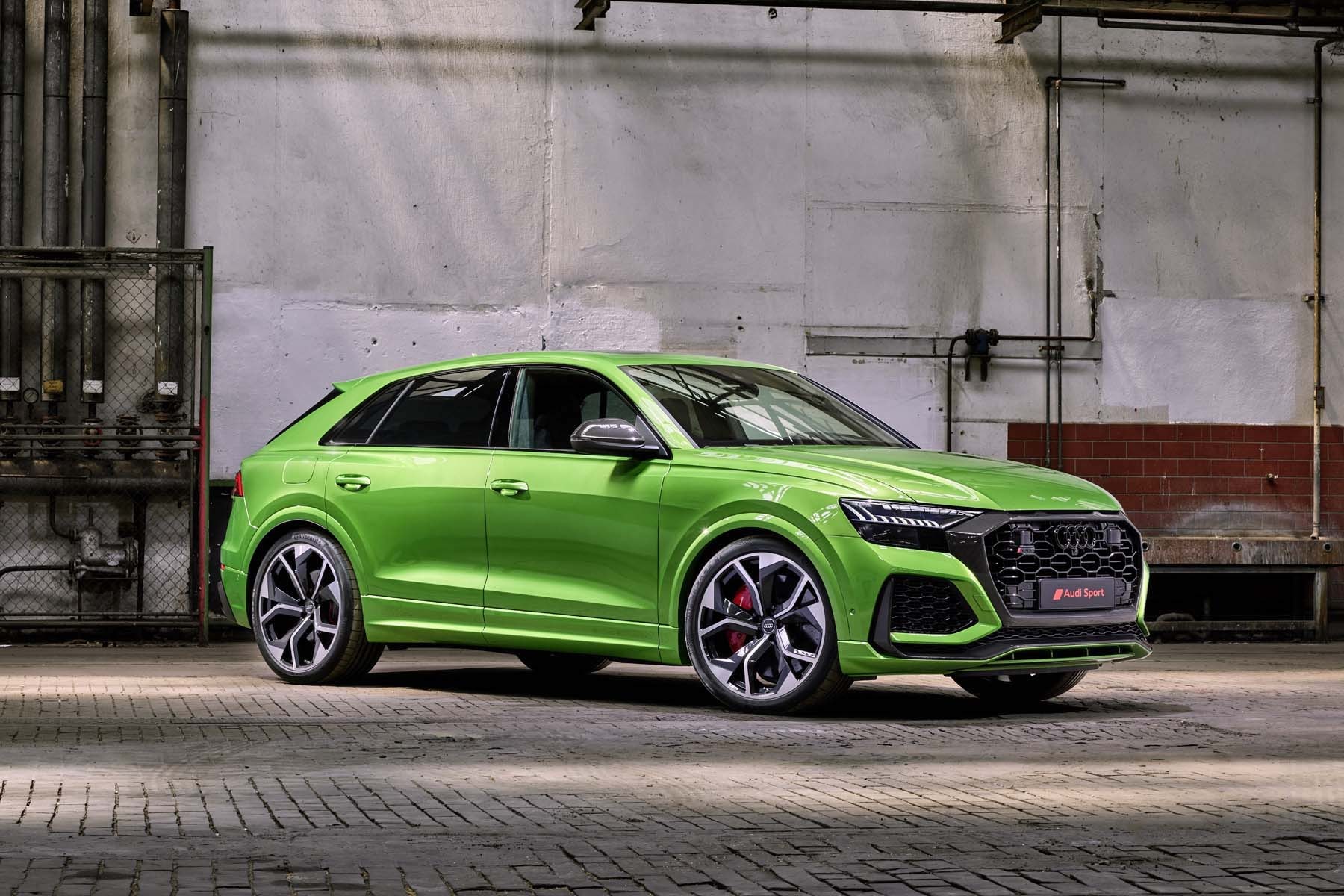 Representing the best in track-tested performance available from Audi Sport, the RS Q8 takes the everyday out of everyday usability. The RS Q8 offers the perfect balance of driving dynamics, innovation and quality delivered with maximum sport utility velocity. Visit Audi Saskatoon for more information on the 2021 RS Q8.